Wall-it is a community sharing platform, that allows people to interact around common interests.
Remember all the information you're caring but rarely use? Give it away and be sure you'll have it always around!
Whether you're at work, at home, using by public transport or in any other daily situation where you need quick access to valuable information, Wall-it puts you only two touches away from what you considered important.

Need a timetable, event schedules, a map, some notes a a festival calendar? Just find from the community, check out people's comment, and if you can't find it, just be the one who first submit it.

You can make documents public, sharing them with thousand of people, who just like you, love amazing content.
Screenshots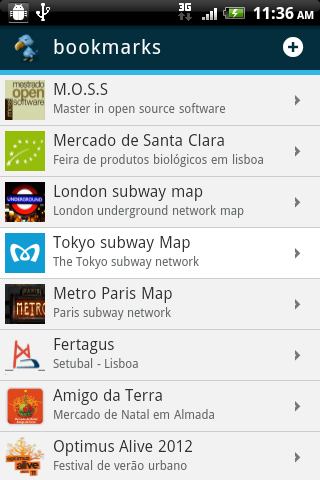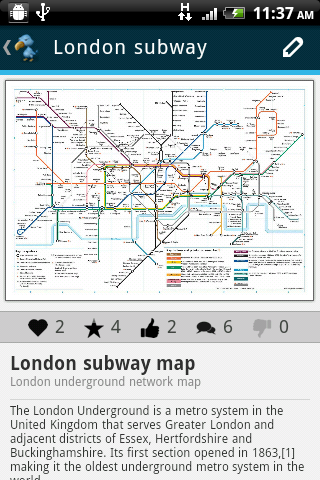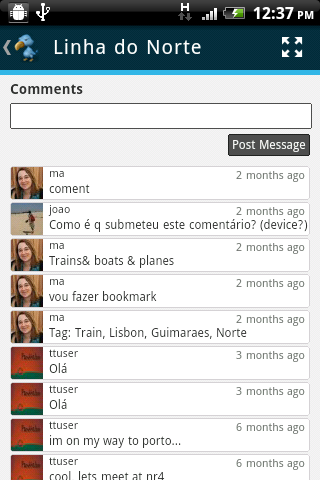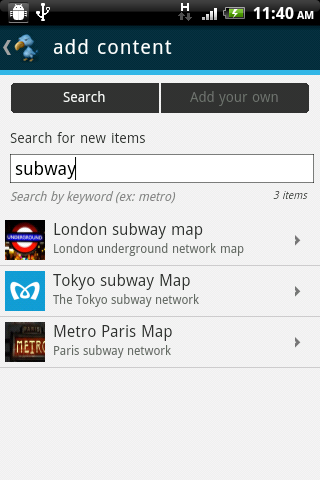 Web version
Coming soon

Settings Menu - change you alias, select a different skin for your wall-it and some other features.
Remember login feature - auto login to Wall-it system
Cache system - your content will be automatically saved to your SD card, allowing you to use offline mode.
Tricks & Tips
Use application icon to go to homescreen

Beutify your submited content before upload, it will get more atention from other users
Features list
Sign Up


Login


Bookmarks list
Bookmark

(save it in your "Wall-it" homescreen)
Edit item

Tags screen (list by tag)


User screen (list by author)

Tablet & desktop Version new
Future Work
Tag Cloud (suggested by Carlos Rozão)

Settings Menu

Cache system

Remember login

Group share by email

new logo (suggestions?)
Marketing and User Interface
The currently used logo is a Open Source graphic produced by DesignContest.com.
We are thinking about the creation of several themes/skins so you can choose the style that fits your "Wall-it".
Bug reporting
If you have found any bugs please contact me.
Feature request
Do you have a cool feature to implement? Just let me know.

Contributors are welcome!
If you have ideas that you wish to see implemented or if you somehow want to be a part of 'Wall-it' development team, feel free to contact me.

Scan the this QrCode, with your mobile QrScaner.
You can also find SongMemo, directly from Android Market. Released, Jan. 21